Best Selection of Chicago Inflatables to Rent from Jump Guy
Order-by-Date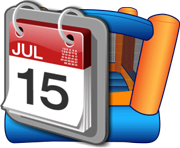 Bounce Houses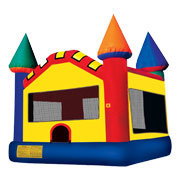 Combo Bouncers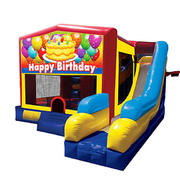 Obstacle Courses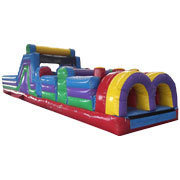 Holiday Fun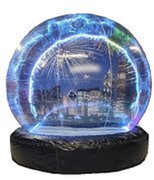 Interactive Games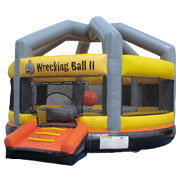 Dry Slides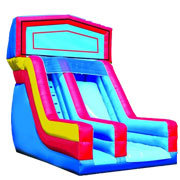 Mechanical Rides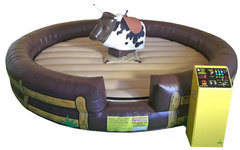 Carnival Games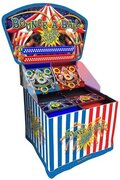 Mini Golf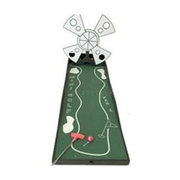 Water Slides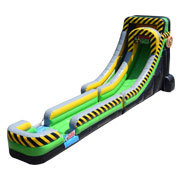 Dunk Tanks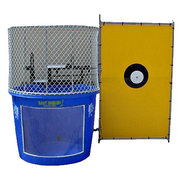 Toddler Units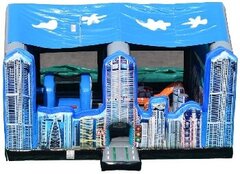 Foam Party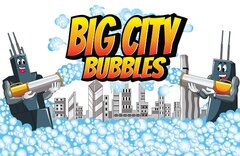 Tents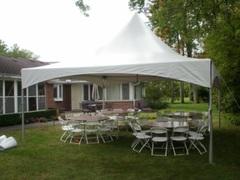 Tables and Chairs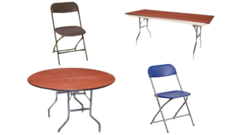 Concessions and Add-Ons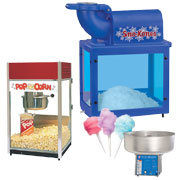 Photo Booths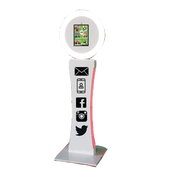 Giftcards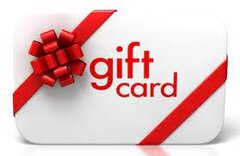 Packages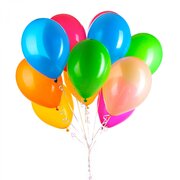 Water Tag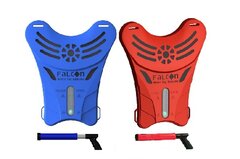 Generators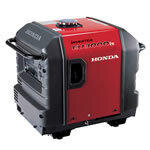 When you think of FUN, do you think of the coolest place to rent
Chicago inflatables
offered right here at Jump Guy? Well if that answer is correct, then you have come to the right place! At Jump Guy Party Rentals, we have an amazing selection of Chicago inflatables available for rent. With so many options to choose from, we guarantee you will find exactly what you're looking for. Big or small, we have them all! It doesn't matter if you call them bounce houses or
moonwalks
because we have just about anything and everything inflatable related.
Entertainment is a must-have for parties or events. That's why we carry only the best when it comes to renting a Chicago inflatable. Whether you need something for the little ones, teenagers, or even adults there is something just for that. We have themed inflatables that are perfect for backyard birthday parties or larger more interactive types for large events and the older crowd. Depending on the age range of the participants, our friendly staff can assist you in choosing which Chicago inflatables are the right fit for your event.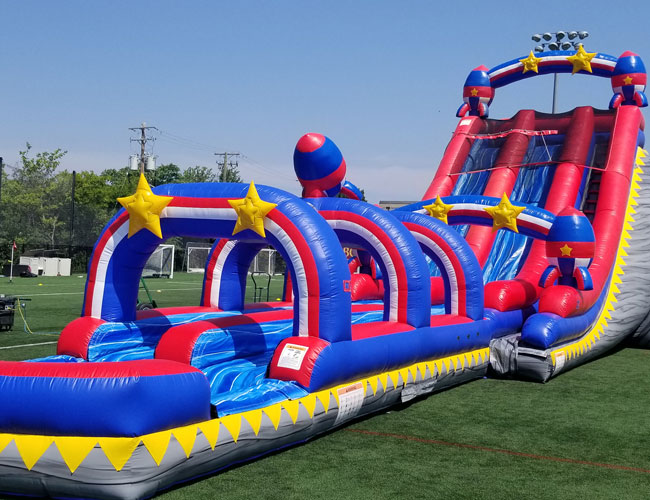 Jump Guy's Affordable Options for Renting Chicago Inflatables
We know planning parties sometimes is stressful enough and there are many other expenses involved besides the entertainment. Especially for a birthday party where the inflatable will keep the kids busy. That's why, at Jump Guy we tried to have some affordable options for Chicago inflatables available to our customers. Our goal was to offer some high-quality Chicago inflatables without breaking the bank. However, quality comes with a cost! Your child's safety is paramount and that's why we only carry commercial grade inflatables made from lead free vinyl. Each of our inflatables are thoroughly cleaned and inspected after each use. Your inflatable rental will arrive on time, clean and ready to go. Our professional delivery crew is pretty swift at getting everything setup but we still allow for additional time. Therefore, our crew may arrive hours prior to your party to ensure everything is setup before any guests arrive. Stress free for our customers is the goal with our inflatables Chicago!

Various Types of Inflatables in Chicago
At Jump Guy Party Rentals, we have various types of
inflatables in Chicago
our customers can choose from. Anything from the standard bounce house to a larger version more commonly known as a combo bouncer. These awesome inflatables in Chicago are a perfect addition to backyard parties, church functions, corporate events, school fairs, and more. With an age range of 3 and up, they can hold up to 8-12 kids typically depending on their size. Let us help assist you in picking the right
inflatables Chicago
area can provide. What's cool is we even have larger sized options like a combo that combine some awesome features in one inflatable. Imagine a large bouncing area with obstacle pop-ups, basketball hoop, climb wall, and slide! That's exactly what you can expect for your guests when choosing inflatables in Chicago. We even have other options like obstacle courses, toddler playgrounds, water slides, dry slides, interactive games and much more! The fun doesn't just stop with inflatables in Chicago because we also have a large selection of party and event rentals.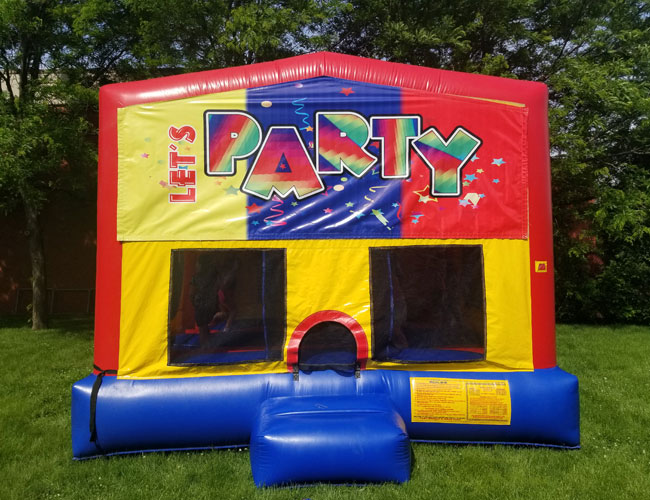 Themed Inflatables for Rent in Chicago
With over 100 themes available, planning a party should be a breeze. When on our website, you will notice a lot of modular type
inflatables for rent in Chicago
. They are great because we can stick any themed panel on the top of the inflatable to cater to any themed party you're having. If you are looking for some basic generic themed or a character, chances are we have it. Don't see what you need on our website? Give us a call because we may have it but just haven't updated our website yet. What's so cool about the modular line of inflatables for rent in Chicago are the various designs and sizes. They come in combo bouncer variations, standard bounce houses, obstacle courses, toddler playgrounds, water slides and dry slides. Being so versatile, they can be used at any time of the year depending on your party. So, no worries if its too cold outside for a wet slide, check out a dry version. Jump Guy has the best selection of inflatables for rent in Chicago, period!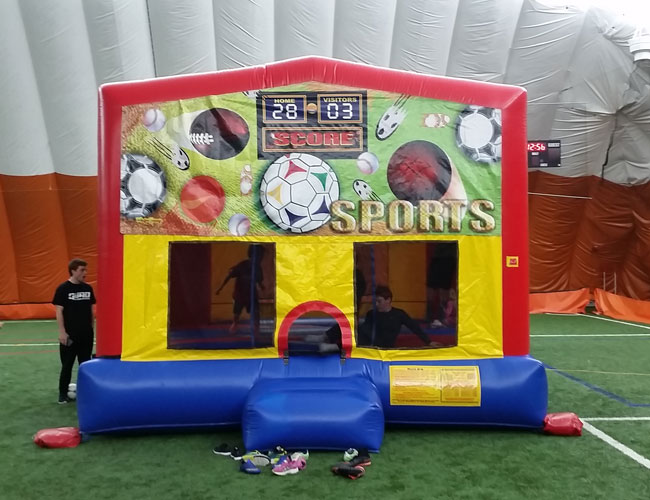 How to Book My Chicago Inflatables for Rent
With our new interactive website, booking your
Chicago inflatables for rent
are easy as 1-2-3! In just a few simple clicks, you can have exactly what you need to entertain the kids while the adults get to enjoy a little social time. Just follow the few steps below to secure your Chicago inflatables for rent.
Choose an Inflatable
Select a Date and Time for the Event
Complete Customer and Event Information
Select Minimum Deposit Amount and Pay Online Via Credit Card
Digitally Sign Rental Contract
Once all of those steps are complete, our awesome website will send you a few confirmation emails along with some follow up emails before your event. If you have any questions or concerns prior to the party, just pick up the phone and give us a call at 773-774-3636. See why we are a top-rated choice for Chicago inflatables for rent! Customers all over
Chicago, IL
love Jump Guy!
Frequently Asked Questions on Inflatables Chicago IL
For years, we have been getting some frequently asked questions when it comes to choosing the right inflatable for your event. Well look no further because we have combined a brief list of the most common questions or concerns when booking their
inflatables Chicago IL
. As always, you can visit our full section of FAQ's on our website for additional information. Q-How big are the inflatables? A-Well, the sizes vary on each inflatable but our website displays the actual inflatable dimensions as well as the setup area requirements to help gauge if you can fit the inflatable in your area. Q-Do I need an electrical outlet or generator? A-Yes, you will need a constant source of power for the blower to keep the unit inflated during use. A standard 120V household outlet on a GFCI 20amp circuit is required. If not possible, you will need to rent a generator. Q-If renting an inflatable at a park, do I need a generator? A-Yes, most parks don't provide any power source for inflatable rentals so you must rent one from us. If you are unsure which size, give us a call. Q-How big of a pathway do you need to get to the setup area? A-Most inflatables require a minimum of 36 inches of a clear pathway to the setup area. Keep in mind, that is the standard bouncers and smaller inflatables. The larger type of inflatables like large water slides and obstacle courses require 42 inches. Q-Any special preparations to the setup area before my party? A-Yes, please have the setup area free and clear of any debris, obstructions, pet feces and misc items in the way. If you need to cut the grass, please make sure to cut in ample time before we arrive and clean up the grass clippings as they leave a MESS. Q-Do I need a water hose for my wet inflatable? A-Yes, you will need to provide a water hose to the setup area if renting an inflatable approved for water usage. It must be long enough to connect to our leader hose to provide the water for the sprinkler system on the unit.