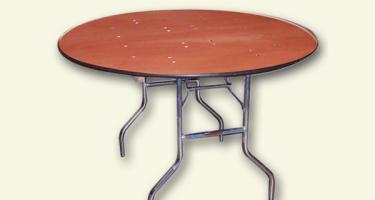 Actual Size: 60inches or 5ft. Round
Description
This price is per table
,
If you need them delivered and picked up.
There is a
$220.00 minimum order for us to deliver
anything!!!! Please add a game or Concession Machine Unless your placing an inflatable order over $220.00 dollars.
Table Coverings Are Recommended due to ware and tear.
Tables are cleaned weekly, some cleaning may be required if table was used the night before, the driver will do this on site if needed
Please call the office with your location and we can qoute a delivery fee

Table Covers are available- please contact us for info & availability



Please note, rentals are considered " delivered to door". If you are looking for setup of tables & chairs, please ask us about our " white glove" service.