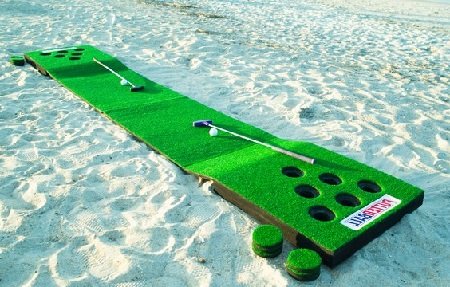 Available Booking Options
Setup Area: 2ft. X 12ft.
Monitors: 2 to 4 players
Outlets: N/A
Age Group: 8 to Almost Dead
Description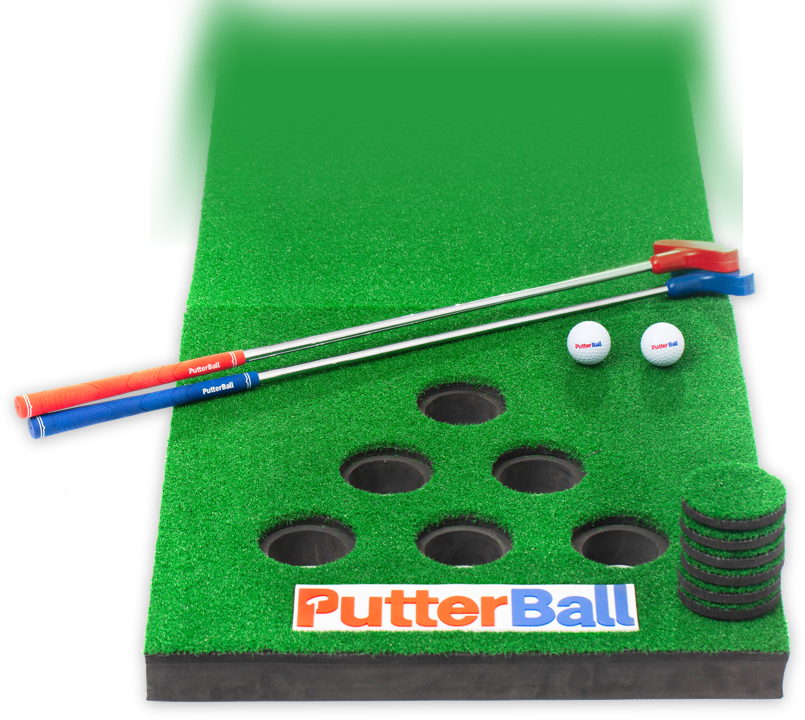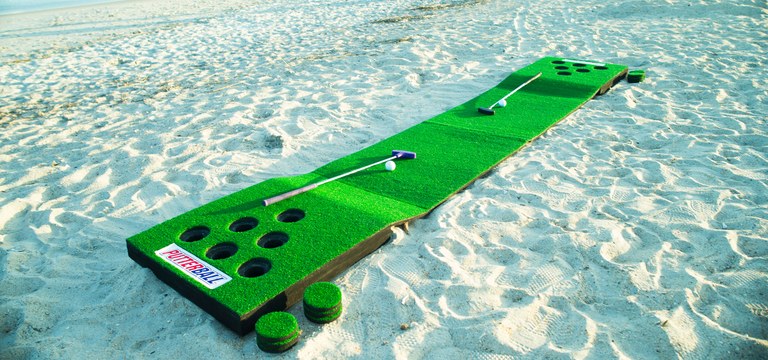 The rules of Putterball are reminiscent of a standard game of beer pong — the objective is to make all six cups before the opposing team. Any additional rules from beer pong (death cup, naked lap, etc.) can be added at your own discretion.

Teams: A standard game of Putterball is played by two teams with two players on each team.

Honors: To determine which team takes the first turn, also known as "honors" in the golf world, it's simple: ladies first. In the event there are no ladies present, you can use a simple coin flip, or a classic duel of Rock, Paper, Scissors (best two out of three, obviously).

Turns: Teams then take turns trying to make cups, with each player hitting one putt per turn. Each player gets one attempt per turn to try to make a putt, and must hit the ball from a maximum of one foot in front of their own cups. Once a cup is made, place a cover over the hole to remove it from play. The cover should fit securely so that a putt can roll over the spot without bouncing or deflecting.

Redemption: Once a team has successfully made all six cups, the opposing team is given a chance at redemption. For example, Team A is the first team to make all six cups. Each player on Team B will then get one attempt to make as many cups as possible until they miss. If both players on Team B are unable to make all of the remaining cups, Team A wins the game. If Team B is able to make all of the remaining cups, the game will be decided in overtime.

Overtime: The rules of overtime are the same as the original rules (one putt per player, per turn) but only the back three cups are uncovered. In the example above, Team A would have "honors" in overtime, since they were the first team to make all six cups in the original game. Overtime is played as sudden-death: the first team to make all three back cups wins the game. Sorry, no second chance at redemption — it's time to let someone else play.