LED 3 Hole Mini Golf Challenge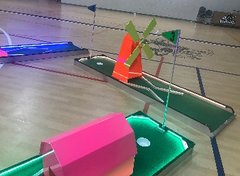 LED 6 Hole Mini Golf Challenge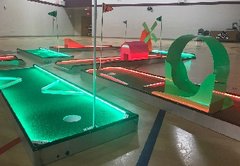 LED 9 Hole Mini Golf Challenge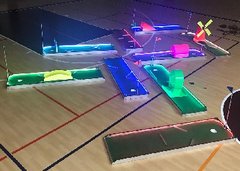 9 Hole Mini Golf Set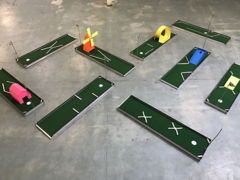 18 Hole Mini Golf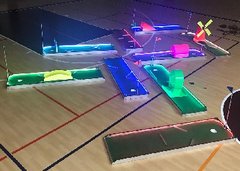 LED Hole in One Mini Golf Challenge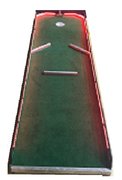 Golf Putter Pong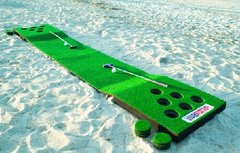 Hole In One Golf Game Hole 1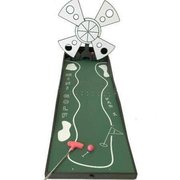 Hole In One Golf Game Hole 2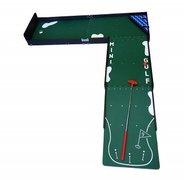 Hole In One Golf Game Hole 3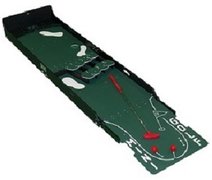 Looking for some friendly competition with a little mix of golf? Why not try out portable mini golf Chicago! Grab your putter, ball, scorecard, and pencil. At Jump Guy, we have options perfect for any sized event like our hole-in-one challenge, 3-hole, 6-hole, or 9-hole challenge. There is no need to take a trip to a mini golf course or facility anymore in Chicago, IL. We can bring it to your party location! Choose from the perfect layout with all of our challenging obstacles for your next event. A great way to get kids and adults together for some family, friendly enjoyment. LED Mini Golf can be played in partial darkness or full light.
Don't worry about the weather! We can set it up indoors or outdoors. Our LED 9 Hole Portable Mini Golf is a sure-fire way to get some attention and participation at the event. Requiring roughly 900-1000 square feet, we can set up just about anywhere. Our mini golf course offers an interactive experience for you and your guests. Let multiple people play at the same time accommodating more players at once. Great for college parties, corporate events, schools, grad parties, country clubs, summer camps, church functions, team events, or maybe even just a golf enthusiast party.
Best Mini Golf Rental Chicago Has to Offer
All of our mini golf rental Chicago holes are made from durable material to withstand the entire length of your event without any issues. No worrying about the carpet bunching up or the side rails breaking on your guests here. Couple that with loads of obstacles and features for a good time. With obstacles like the loop 2 loop, barn, windmill, bridges, or walls or chains they will surely put our skills to the test. At varying lengths, shapes, and designs this thing will be a HIT at your event. Configure it any way you want and assign the holes to your liking. With LED lighting, it is the perfect option for parties year-round. Never worry about the weather again because these are great to fit under out large event tents we have available. So it doesn't matter if the party is indoors or outdoors, we have you covered at all angles. Book your mini golf in Chicago now!