Interactive Party Game Rentals Chicago
Zorb Hamster Ball Challenge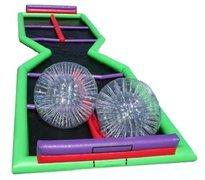 Bungee Run Basketball 2 Player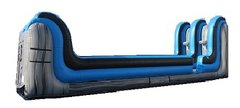 Airborne Adventure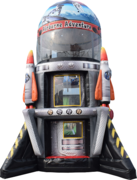 Human Foosball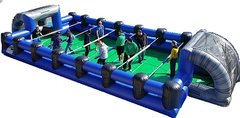 Ladder Challenge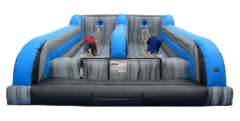 Axe Throwing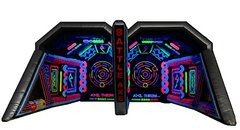 Wiped Out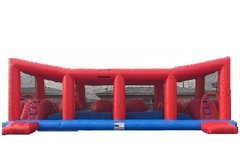 Wrecking Ball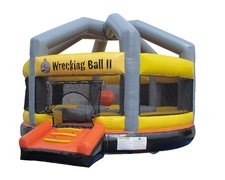 Fun Derby Track w/ 4 Horse Hops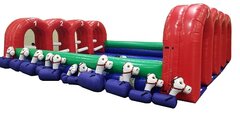 Extreme Gladiator Joust 2 Man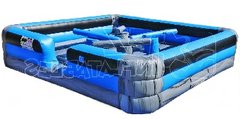 High Voltage Xtreme Arena Battle Light Game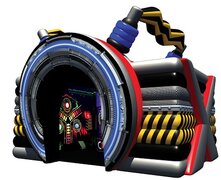 Dunk Tank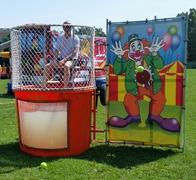 Ping Pong Table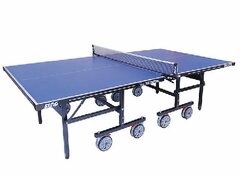 Human Wak-A-Mole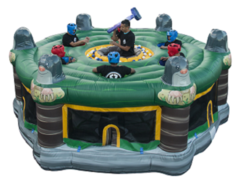 Battle Light Skee Ball Game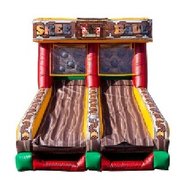 Battle Light Zap-A-Mole Game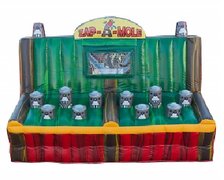 Battle Light Drummer Game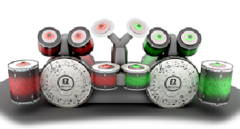 Warp Speed Light Game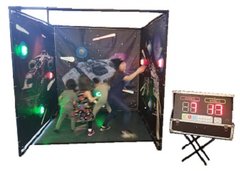 Battle Light Krazy Cone Game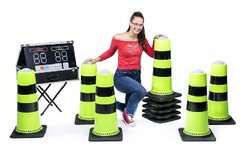 Battle Light Inflatable Table Game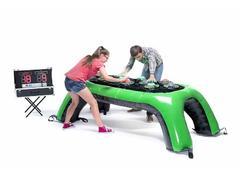 Fun Derby Horses Only (4 Horses)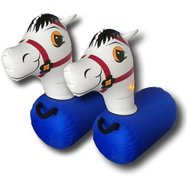 Batter UP Inflatable Baseball Game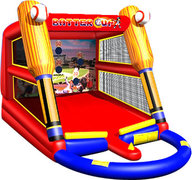 First Down Inflatable Football Game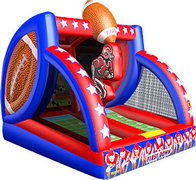 Hoop Zone Inflatable Basketball Game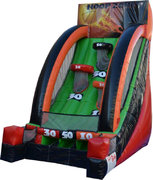 GaGa Ball Pit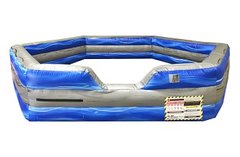 Alien Invasion Air Cannon Game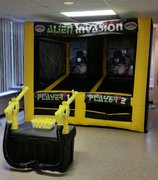 Zip Zap Battle Light Game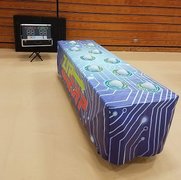 Hula Hoop Inflatable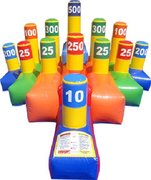 Corn Hole Game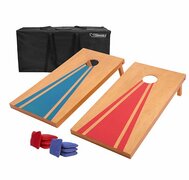 Pedal Kart Racing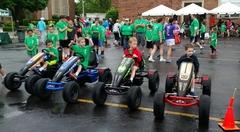 Grand Carnival Booth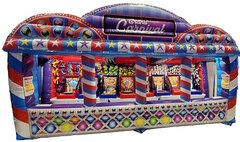 Bring your guest together with fun and interaction with interactive party game rentals Chicago can rely on for their events. At Jump Guy, we have everything from our sports games or challenging interactive types like the silly Wiped Out or Wrecking Ball. Rest assured you will find something to fit every age group or skill level. Our selection has a wide range of options for those age-appropriate units that are better suited to the younger ones up to the older crowd. Either way, we have something for everyone in the Chicago, Illinois area.
It does not matter the type of event you're hosting because the crew at Jump Guy can handle it without breaking the bank either. We have done everything from backyard birthday parties to large events and everything in between such as school carnivals, conventions, church festivals, community gatherings, holiday events, corporate parties, and much more. The opportunities are endless when it comes to games because there is something for everyone to enjoy in attendance whether they are participating or spectating. Even better, they are great additions for your next foam party! Browse the selections below of adult game rentals Chicago and click on the title or image for more information and to make a reservation.
Largest Assortment for a Party Game Rental Chicago
When looking to plan your next event with some fun and exciting entertainment then look no further than our large assortment for a party game rental Chicago events need. We have just about anything and everything to keep your guests entertained and engaged at your event for hours on in. The fun never ends with Jump Guy's Chicago game rental service because we have everything from large inflatable games to tabletop offerings to IPS systems and everything in between like the classic dunk tank.
If you're looking to plan the fun for the party, then all there is to decide is how much fun. We have options for single-player to multi-player so more than one guest can participate at once. Of course, everyone else can watch the excitement before it's their turn. For those large events, we have huge pieces to accommodate tons of players at once like the Human Foosball or Fun Derby Track.
Inflatable Game Rentals Chicago
With so many options in the form of inflatable game rentals Chicago kids just love at events, there is something to fit any type or size of event. Here you will find the latest and greatest for anything related to an inflatable game rental like the newest Battle Axe Throw, Skee Ball, or the Human Wak-a-Mole. There are many more options to choose from that are sure to blow away your guests as they arrive. Our inflatable games will help you become the talk of the town after your guests leave. We have options for adult inflatable games Chicago teenagers love or ones for the little crowd too.
We have all the popular sports game rentals Chicago can rely on like basketball, football, and baseball too. Even the classic but still popular 2-man joust, bungee run basketball slam dunk, and Jacob's ladder challenge is sure to impress. Look at all we have to offer and if there is one thing for sure that is Jump Guy has everything you need under one roof to entertain kids of all ages and even adults!
Why Choose Us for a Game Rental in Chicago
Jump Guy has been around for over 25 years providing customers with the best selection for a game rental in Chicago. We have catered to events all over Chicago and surrounding areas. Over the years with thousands of happy customers who love our outdoor game rental options, we have available; we have become a trusted source for their events. With an inventory of one of the best in the Chicago, IL area, we are sure you will trust us like the rest. All our games are made from commercial-grade materials and purchased from only the most reputable manufacturers in the industry. Rest assured everything is inspected and sanitized before and after each use with your safety in mind.
Our friendly delivery crews will deliver and set up all your corporate event game rentals Chicago for you. No need to lift a finger except to point where you want them. Let us do all the heavy lifting while you sit back and relax to enjoy the company. There is a reason everyone in the area chooses us for their corporate event game rental Chicago needs. Jump Guy is your locally owned and operated company event specialist with tons of positive reviews to prove it. For everything from kid's games to adult game rentals Chicago, give us a call!
How to Book Chicago Game Rentals
It is easy really, just browse all our Chicago game rentals we have to offer for your large events and more. Just choose which one fits your type of party and the number of guests in attendance. If you need any help with the planning or choosing which one is right for you, just reach out to our friendly event staff to assist in the booking process. Otherwise, just click around to whichever one you choose and hit the "Add to Cart" red button then proceed to enter the event date and times. After that, just complete all the customer and event information before proceeding to pay the minimum deposit required to hold your equipment.
Our system will automatically send you a series of confirmation emails to solidify the event details and give you some important tips and reminders. If you need to change or add any items to your order for the picnic game rentals, Chicago area, or our lawn game rentals Chicago, then just reach out to us!